Iron Grill
Regular price
$200.00 USD
Regular price
$300.00 USD
Sale price
$200.00 USD
Unit price
per
Materials

Hand Made and craft with Iron, using traditional Argentinian methods and techniques
Dimensions

Small: 60x40cm (23.6x15.7in)
Medium: 80x50cm (31.5x19.6in)
Large: 100x50cm (39.3x19.6in)
Care Instructions

1· You shouldn't leave the grill outdoors if not in use.
2· Always remove any food rest or remainings from the grill after using it.
3· It would be best to spread some vegetable oil if you know you are not going to use it for some time.
4· If you do not use it for a long time you should expose the grill to direct fire for a little while before using it.
All food tastes better when kissed by smoke and fire,
and not just meat, it's everything from veggies to seafood.
This means an open fire and a versatile iron grill is the only thing you need for spectacular outdoor grilling experiences, get-togethers, and dining alfresco with your friends and family.

We upgraded the grill with screw-in legs due to it's artisanal nature: sometimes surfaces aren't smooth enough. Having the possibility of adjusting the legs' height gives our clients the chance of leaving the grill straight.
Also, these new legs make the grill ideal for traveling. You can now take your grill wherever you like!

This sturdy iron grill is designed after Argentine's centenary grilling traditions. The gauchos or Argentine cowboys certainly know a thing or two about grilling prime meat, and this one is their grill of choice.
Made entirely of high-quality, durable iron, this grill is available in three sizes:

The 100% full iron construction grill with handles is designed to satisfy your every grilling need, and unlike conventional grills, the Argentine grill is portable and uses little space.
Very resistant, and with superb heat distribution, you'll find it easy to put together restaurant-quality meals with the fantastic flavor only fire brings to the table.

The grill comes with easy instructions to season and maintain it in the best conditions for many years.
And there's more: We offer free shipping to the USA, so there's no excuse for not having one of these artisan pieces in your backyard.

Perfect steaks, succulent sausages, and charred veggies guaranteed every time, all grilled in the famous Argentine style.
Share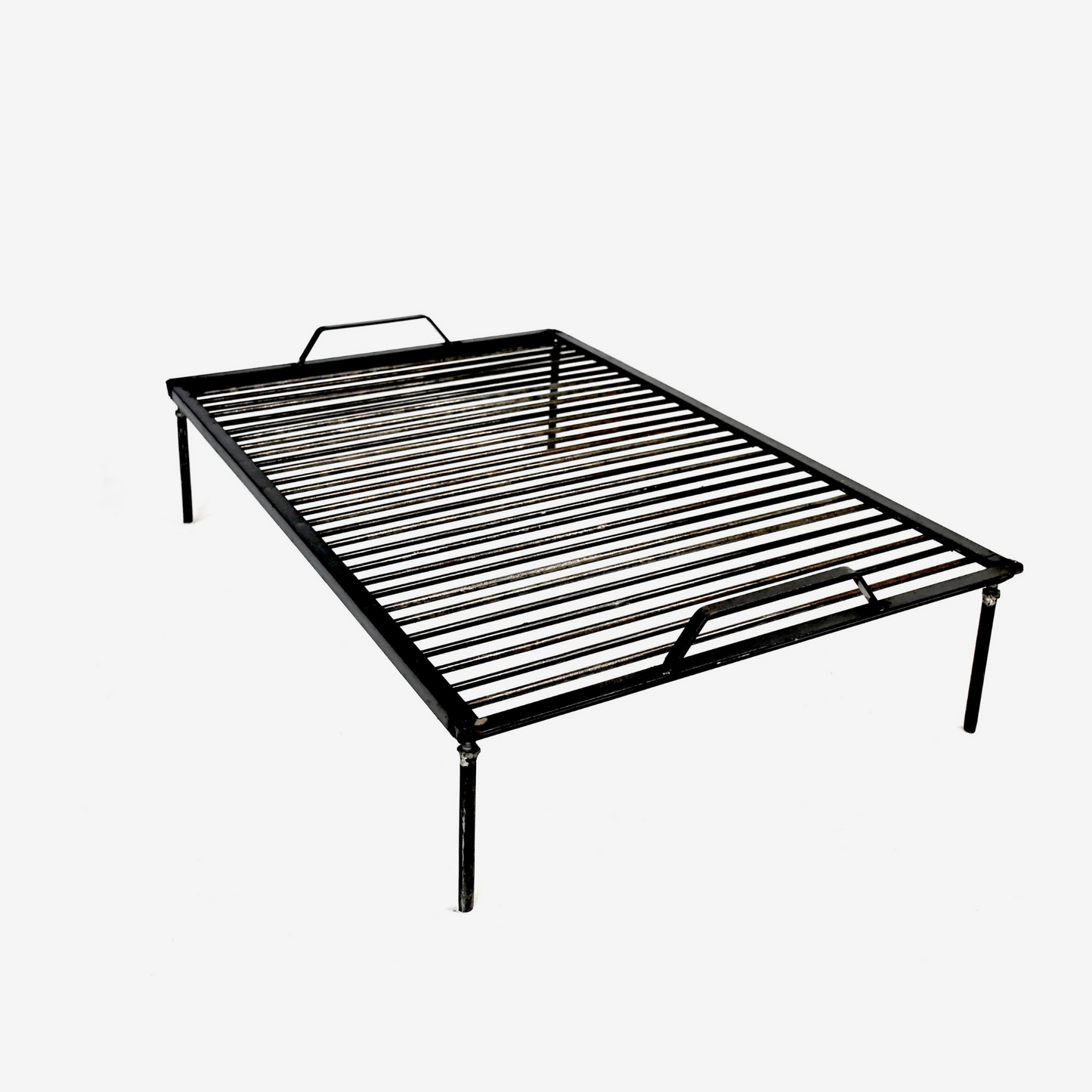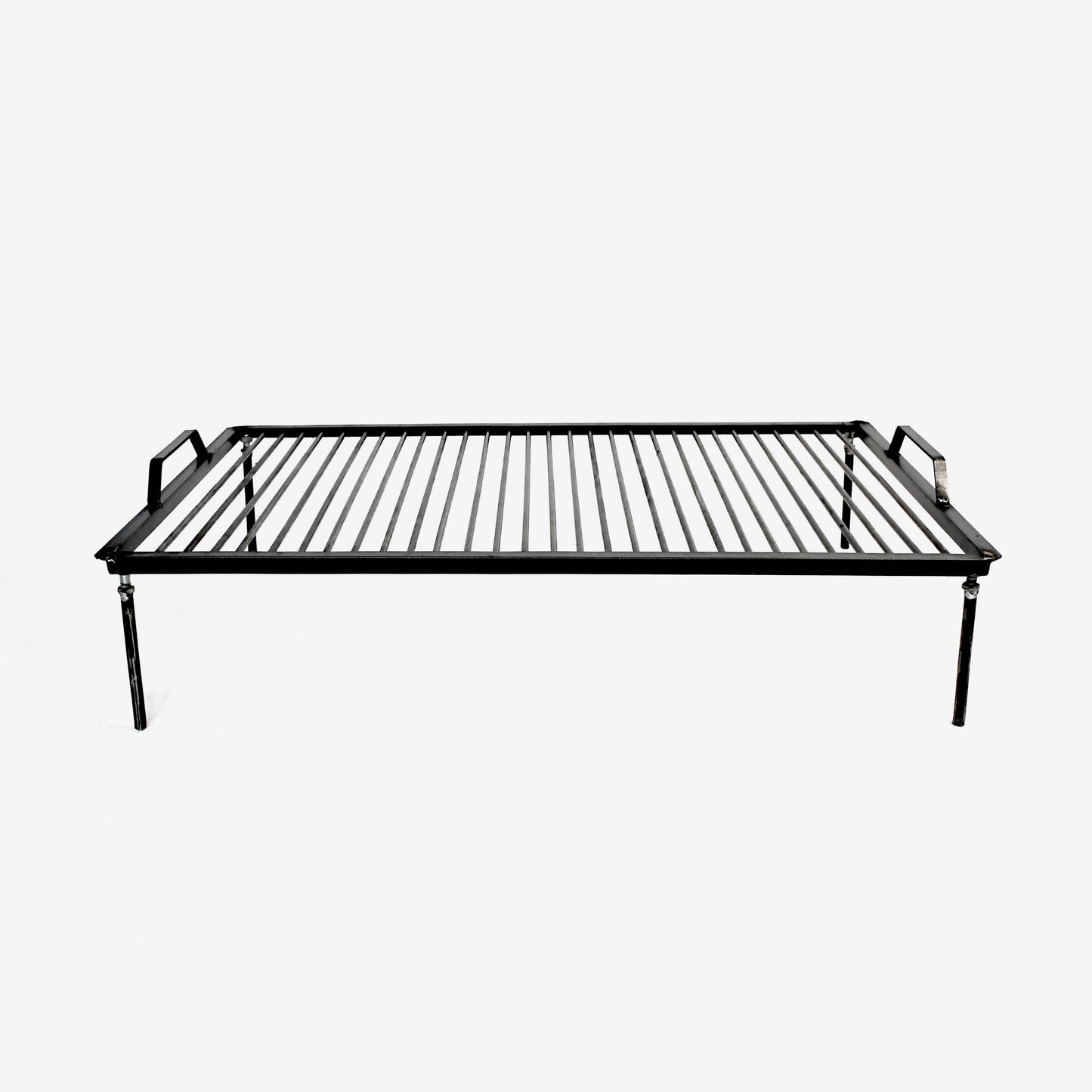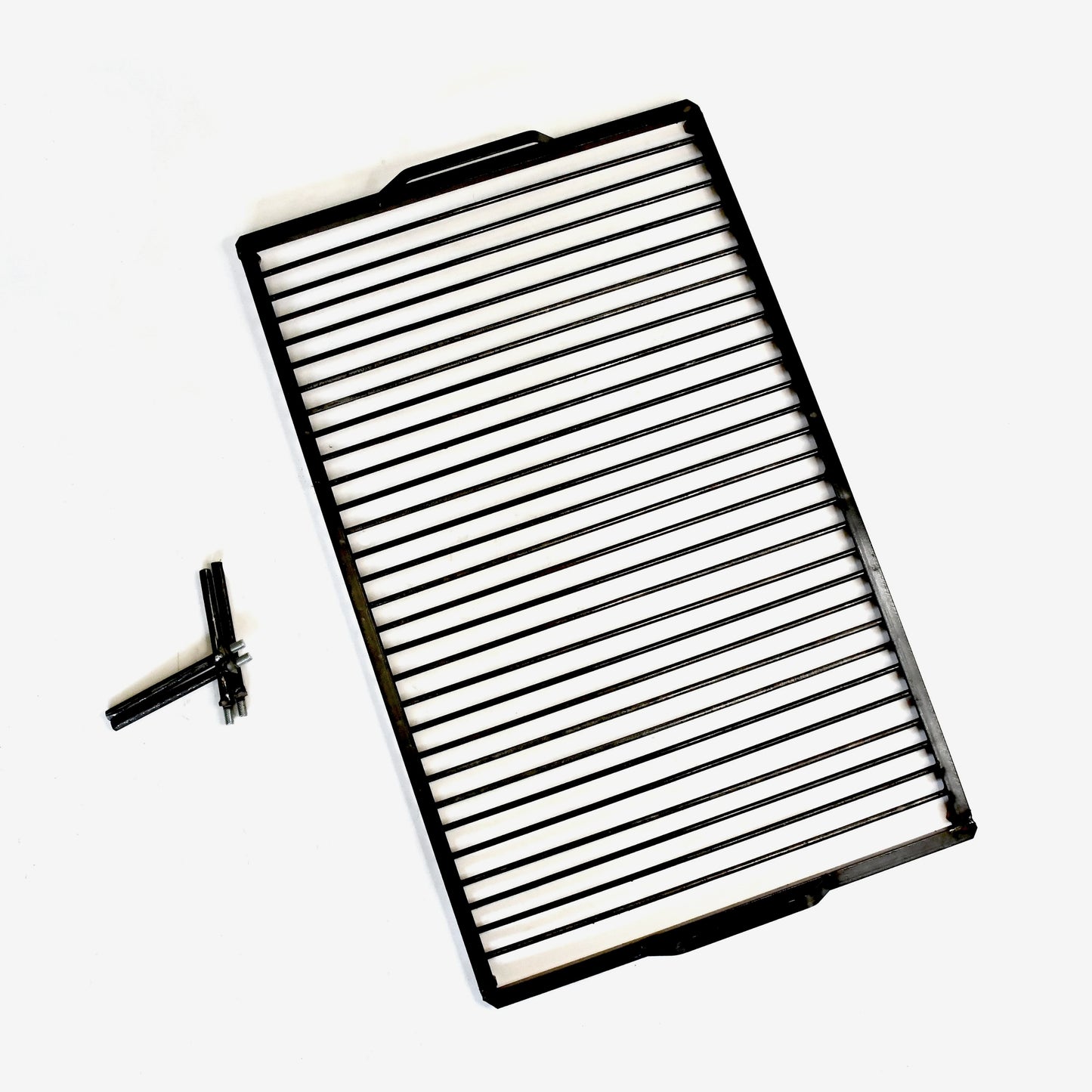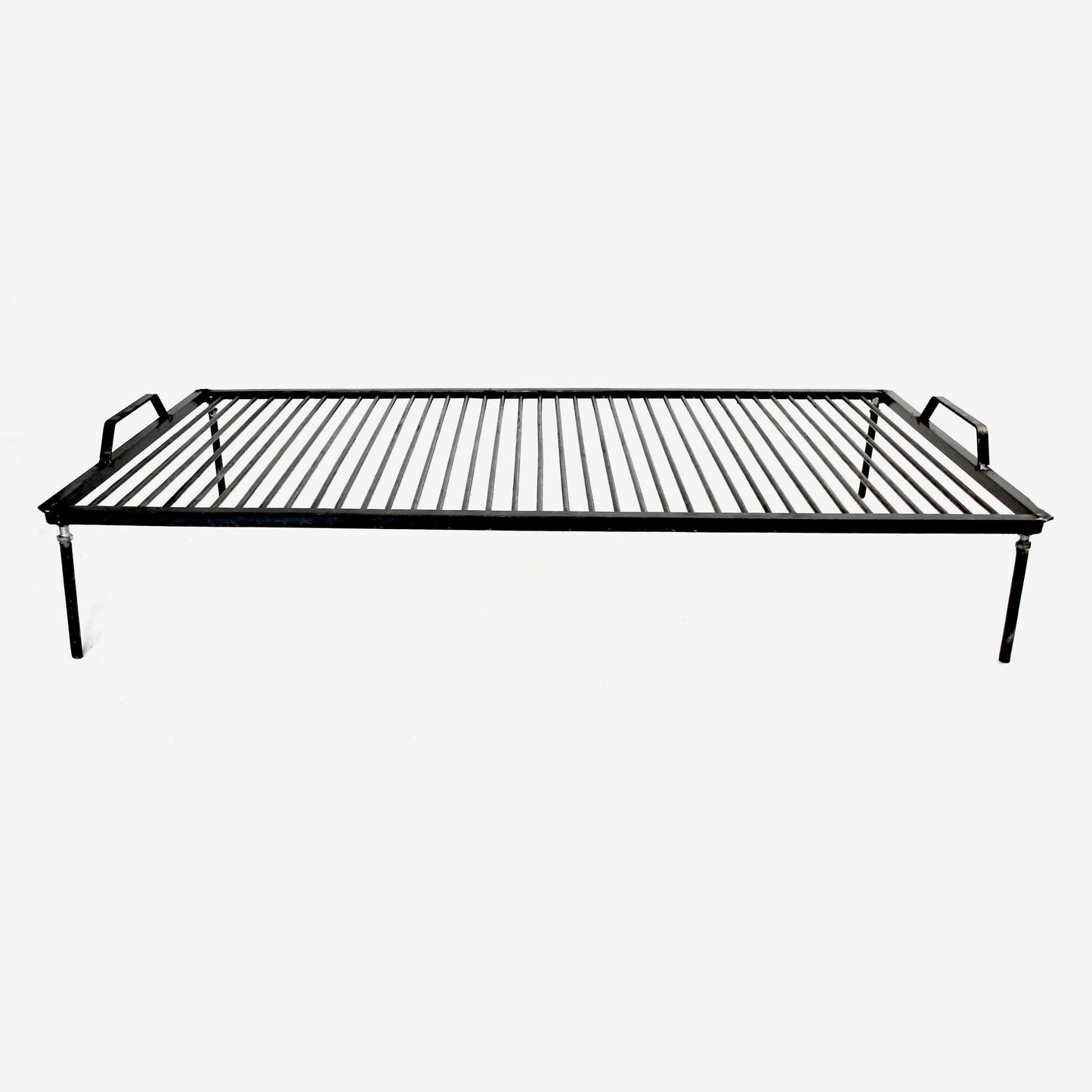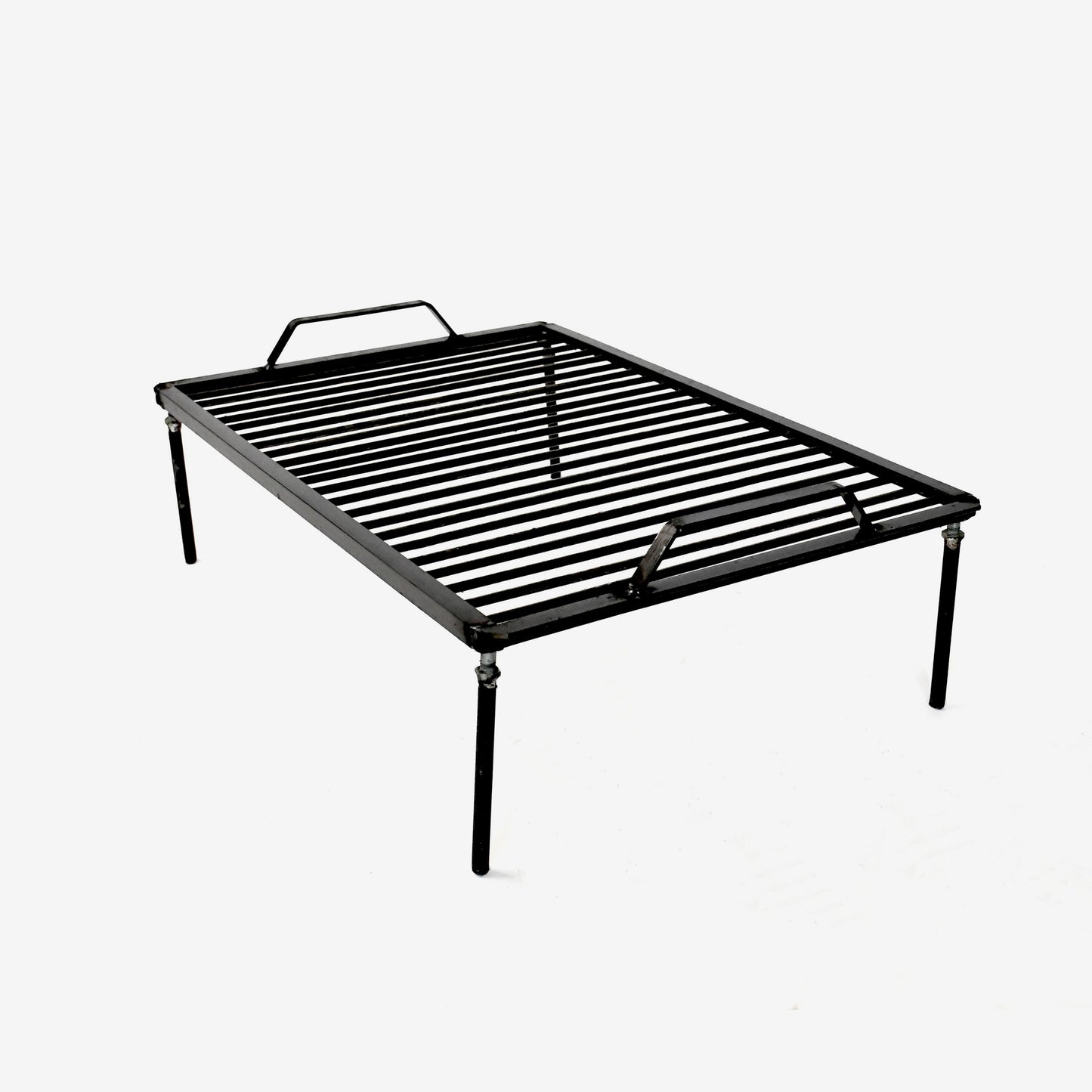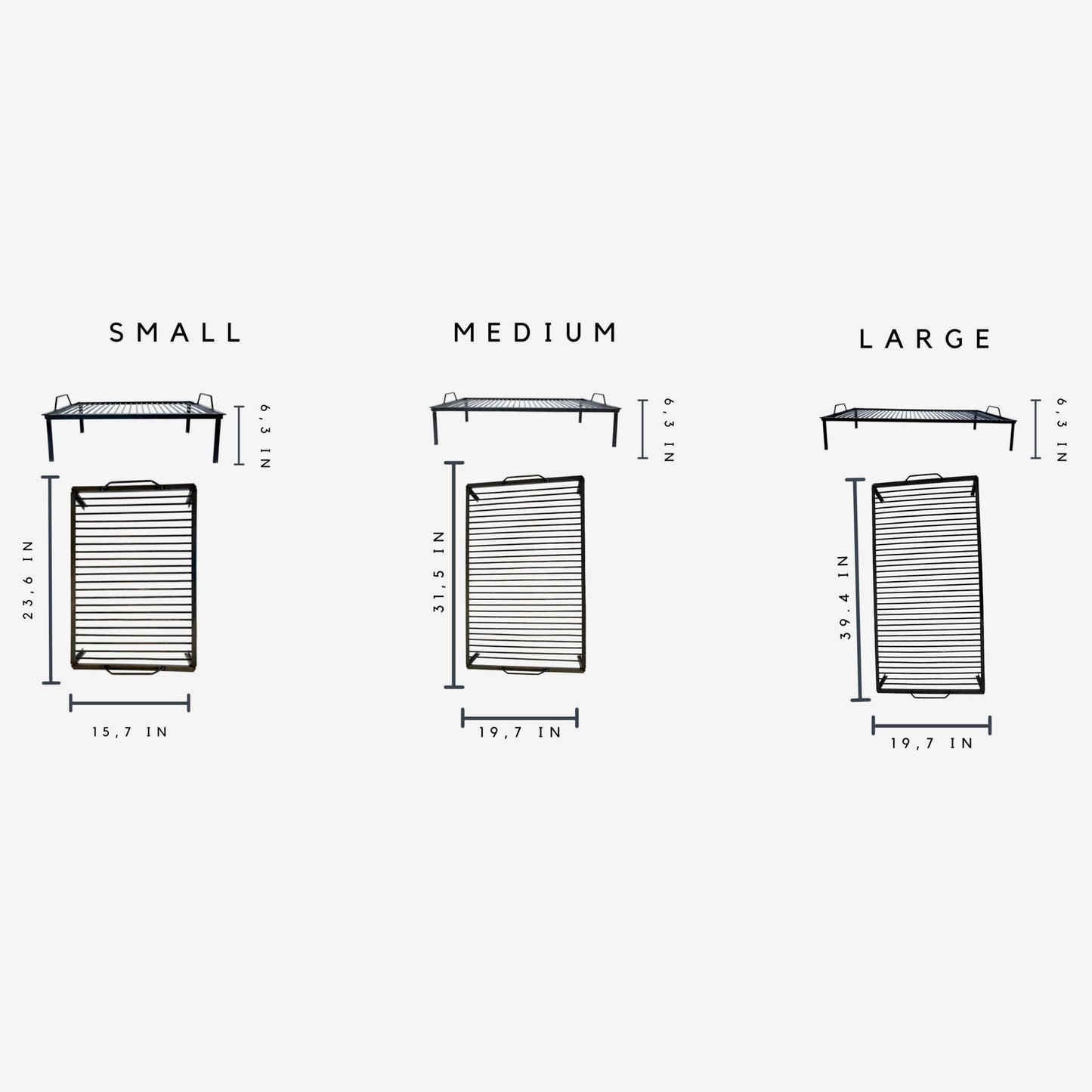 Testimonials
Daniel Johnson

"Excellent product with superb customer service and rapid shipping all the way from Argentina! The parilla and brasero appear to be solidly constructed and come with helpful care instructions to keep them in good shape. Very grateful to Gaucholife for making it so easy to bring a wonderful piece of Argentina to the United States!"

Spencer Reemelin

"Having lived in Argentina I can tell you this is the real deal, how asado is supposed to be done. You will never want to grill any other way. The craftsmanship is super solid. Get your mate ready and have the best time with your friends and family. A Marcos y Equipo Charquery Grills , ¡se pasaron! un abrazo de Hawaii!!!"

Burke Morton

"This grill is excellent! It is very sturdy and well made and should last a long time. The removable and adjustable legs are perfect because you can screw each one more or less in order to stabilize the grill if you are cooking on a slightly uneven surface. Although I've only had the chance to use this grill a couple of times, I am extremely happy with the product!"
EXPRESS FREE SHIPPING

Free Shipping to USA and Canada via FedEx International Economy (4 business days)

HEAVY DUTY

Our Grills are made with 100% solid iron

HAND MADE IN ARGENTINA

Designed and crafted in Buenos Aires using traditional Argentinian methods and techniques