Argentinean Grill
Regular price
$765.00 USD
Regular price
$900.00 USD
Sale price
$765.00 USD
Unit price
per
Materials

Hand Made and craft with Iron, using traditional Argentinian methods and techniques
Dimensions

x Grilling surface 23.6 x 15.7 inches. Medium size grill.
Care Instructions

1· You shouldn't leave the grill outdoors if not in use.
2· Always remove any food rest or remainings from the grill after using it.
3· It would be best to spread some vegetable oil if you know you are not going to use it for some time.
4· If you do not use it for a long time you should expose the grill to direct fire for a little while before using it.
Rectangular Grill
For grill lovers, there's nothing like a full-iron, sturdy, yet beautiful grill. A good grill is a canvas for creativity, and every grill fanatic knows grilling is an art form.
For Argentines, cooking with fire is a lifestyle, and they've been perfecting their methods for centuries. Our rectangular grill is not only designed on that ancestral knowledge of Argentine cowboys, or gauchos; it's built in Argentina.
The elegant, rectangular design allows for ample cooking space, making this grill ideal for seasoned grill masters that need to cook for larger parties. The resistant iron structure holds both wood and charcoal, and the 360° grill vents make for a steady, intense fire.
Despite having a proper 23.6 x 15.7-inch grilling surface, making it a medium-sized grill, it's easy to handle and carry around. Grill on the beach, on a river bench, or take it with you at all times; you never know when the grilling mood will kick in.
Our rectangle grill comes with two interchangeable tops, a grill, and an iron plancha. The grill allows you to harness all the intensity of the flame, and it's ideal for cooking steaks and sausages. The plancha, drizzled with olive oil, becomes a useful surface to cook chopped vegetables, fajitas, and much more.
This rectangular grill offers the best of both worlds — portability and size, so it's perfect for your backyard even if you don't take your grill for a ride often.
For a medium-sized grill with interchangeable tops and full-iron construction, there's little competition. This grill will take your cooking skills to another level, and it's a joy to cook with, so start the fire and call your friends, because grilling is about to get serious.
The grills are crafted by hand, one by one, so each piece is unique and slightly different than the other.
Features
x Includes to tops. A grill and a plancha.
x Handmade in Argentina
x Full iron construction
x Free U.S. shipping with FedEx
x Rectangular design
x 4 legs
x Weight: 64 Lbs
Note: Handmade products may have scratches because of the manufacturing process.
Share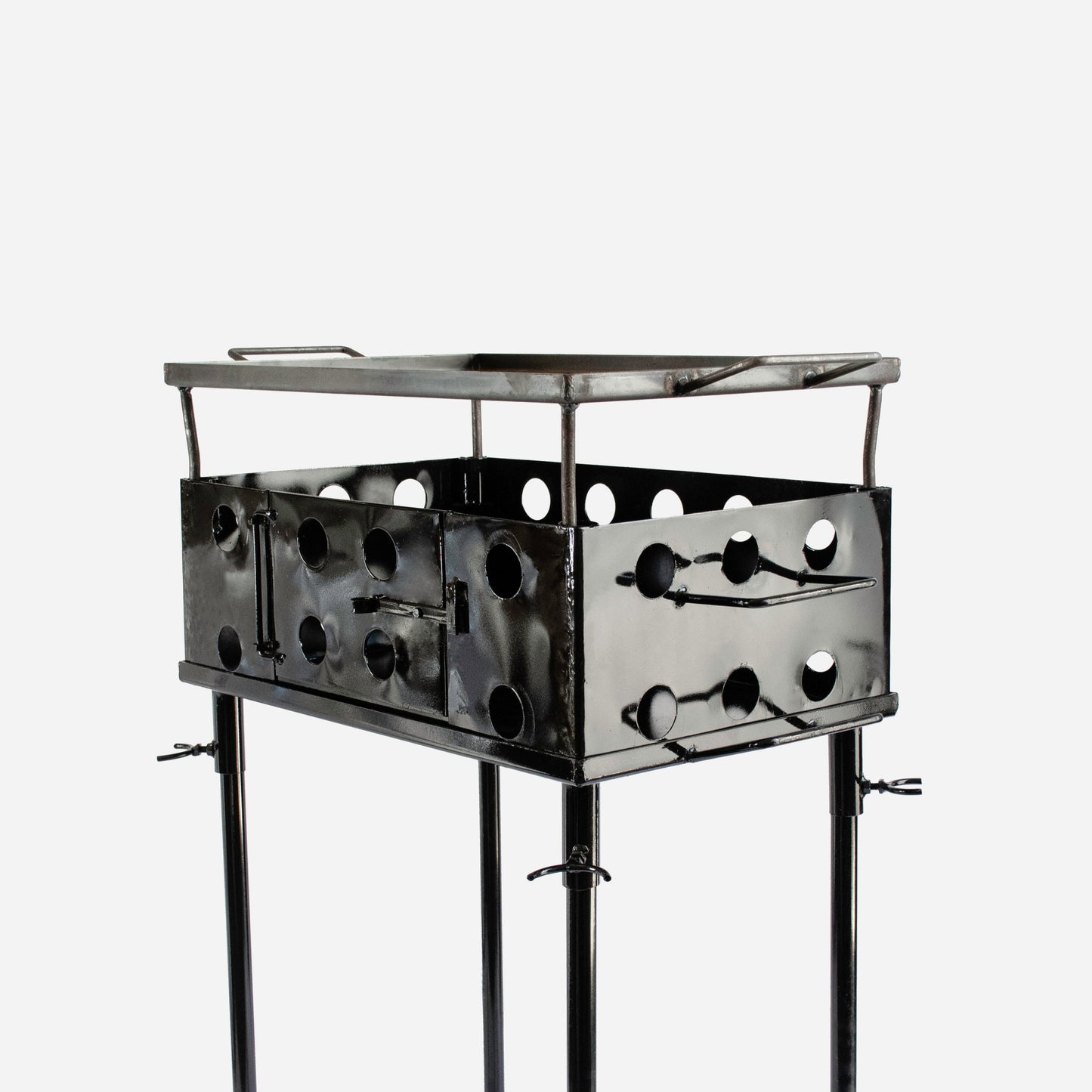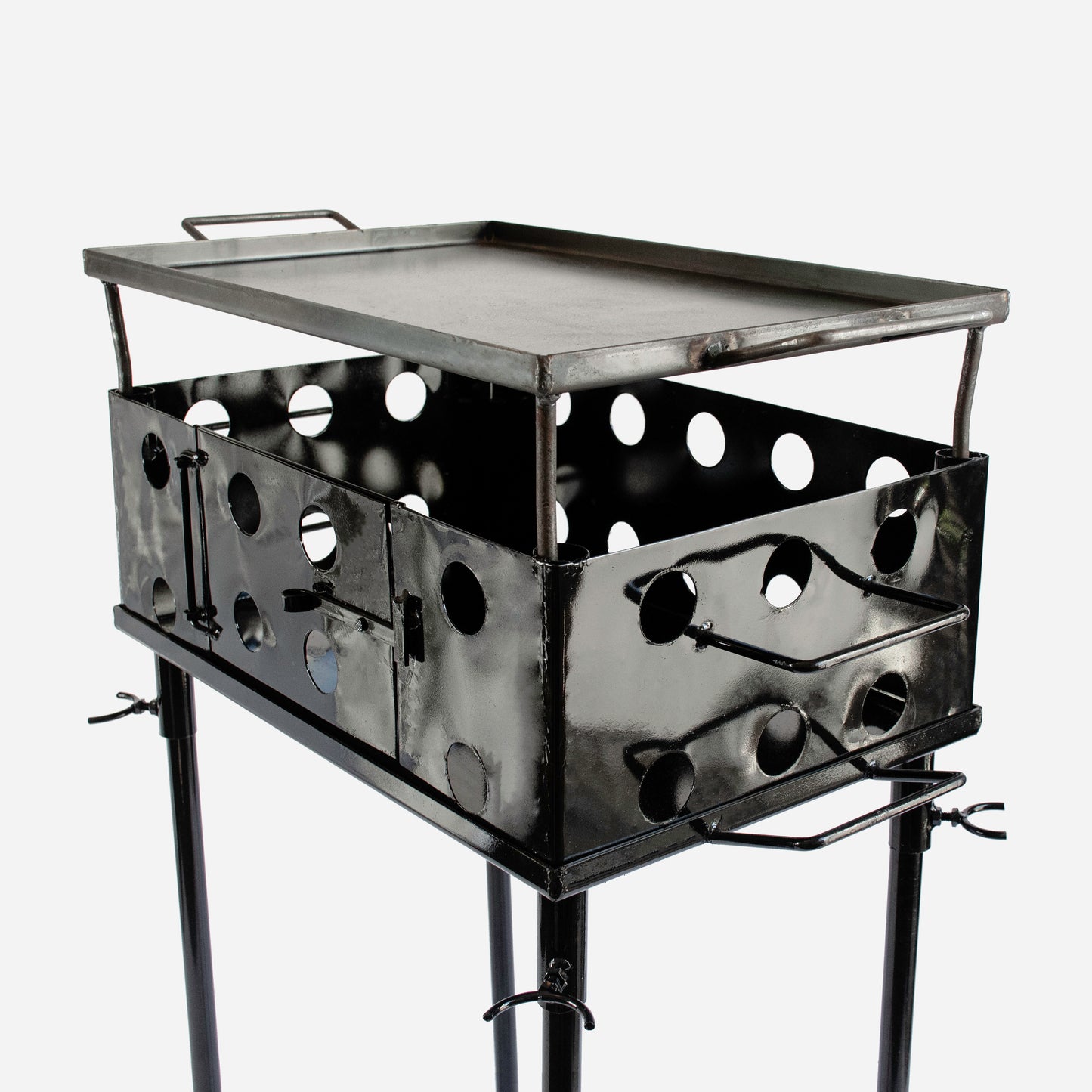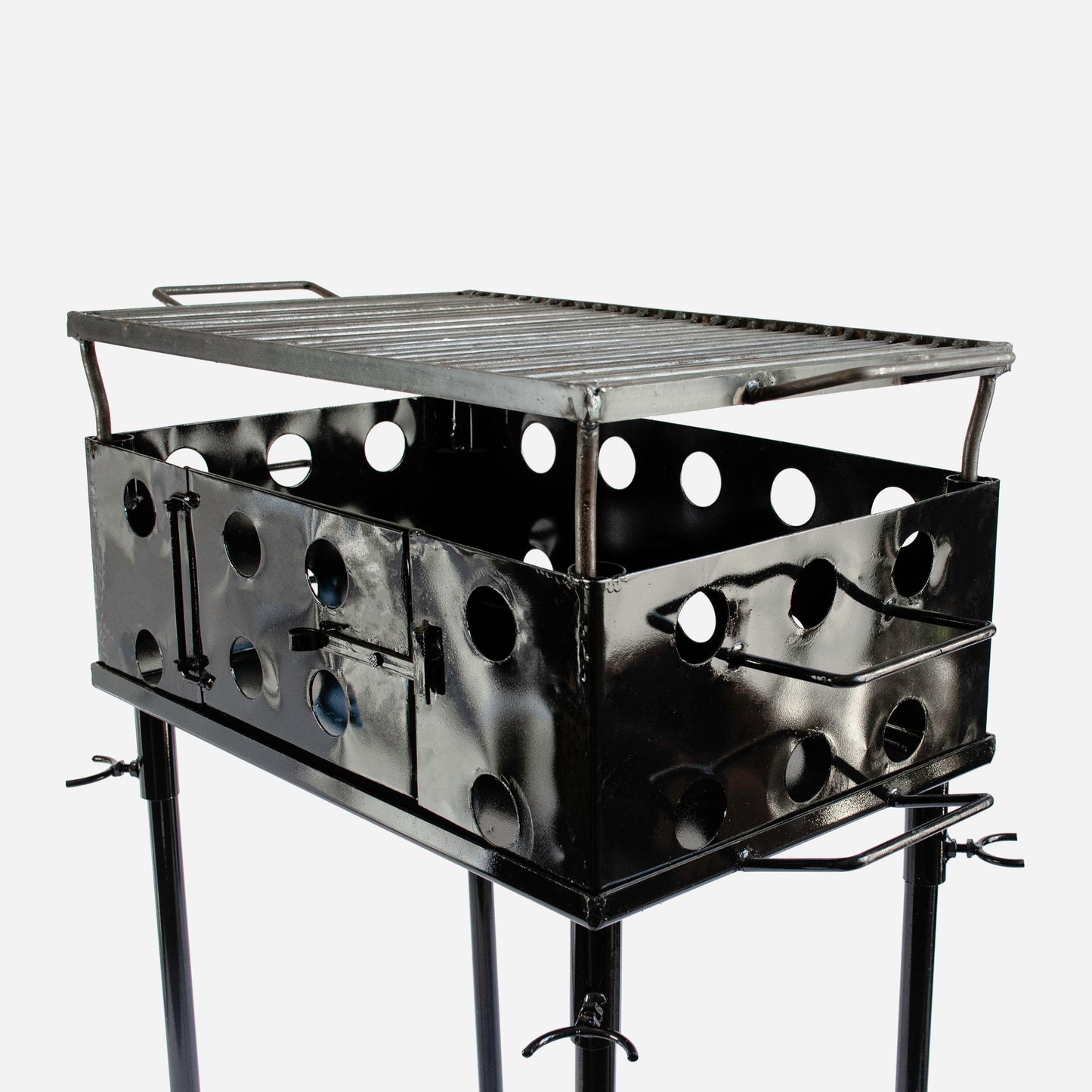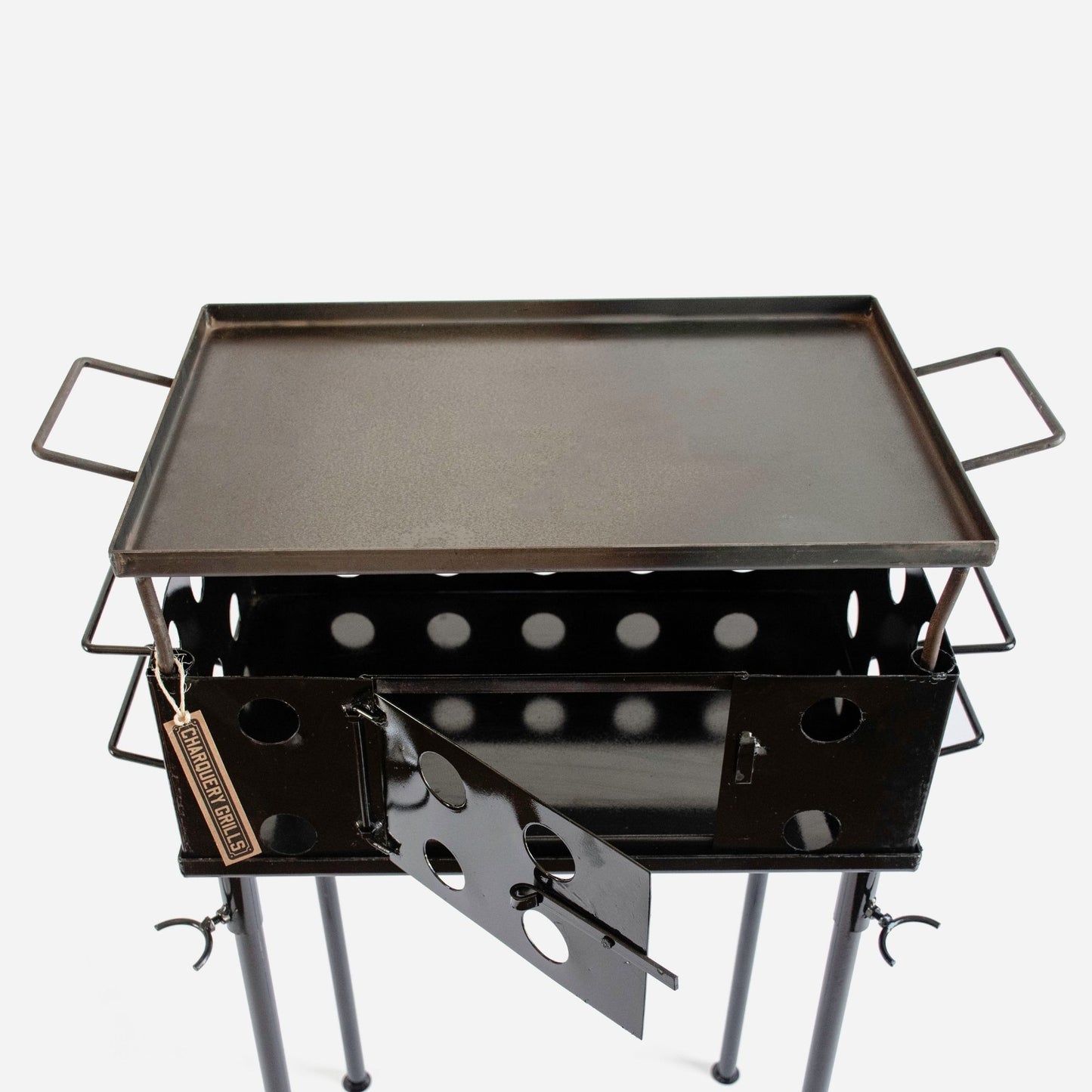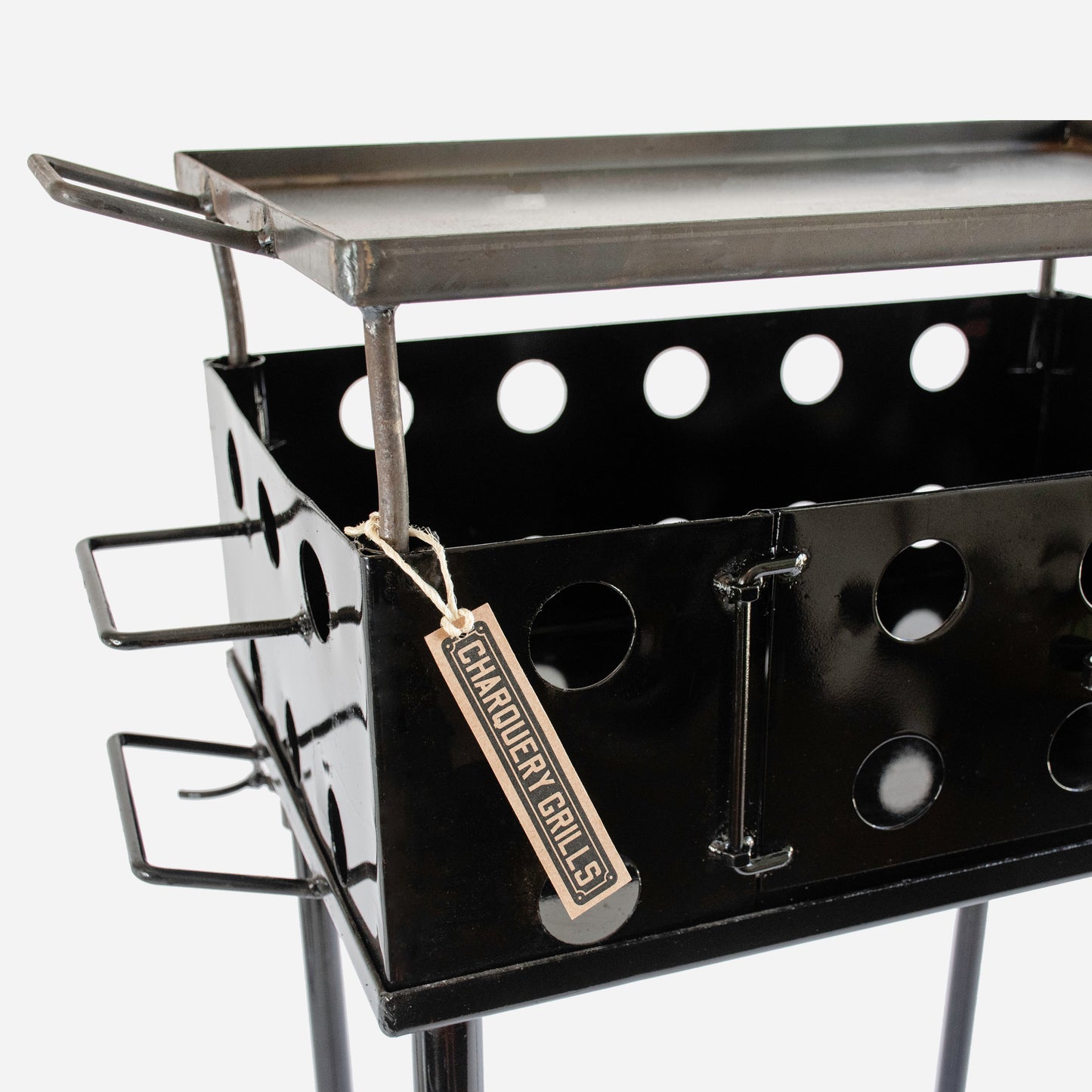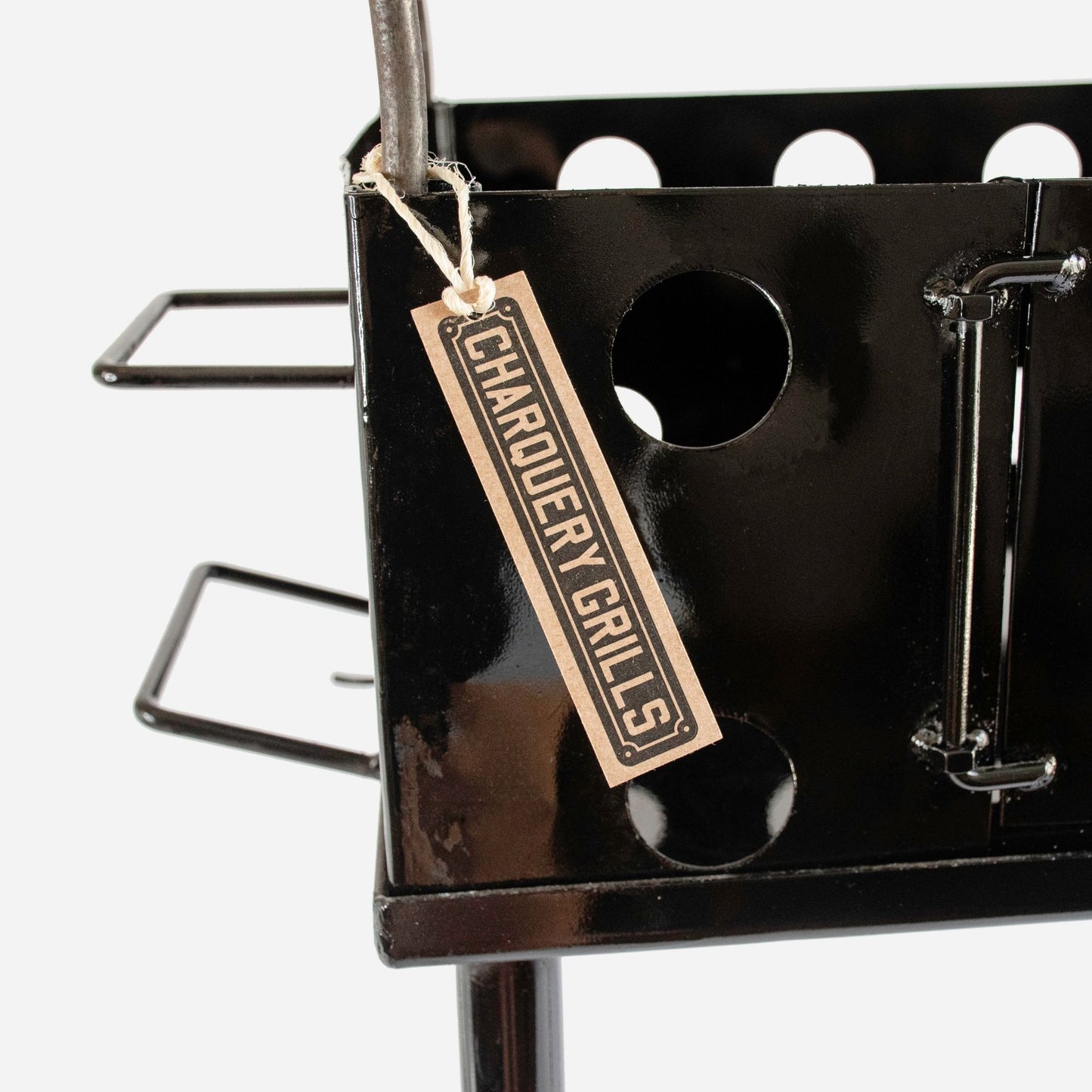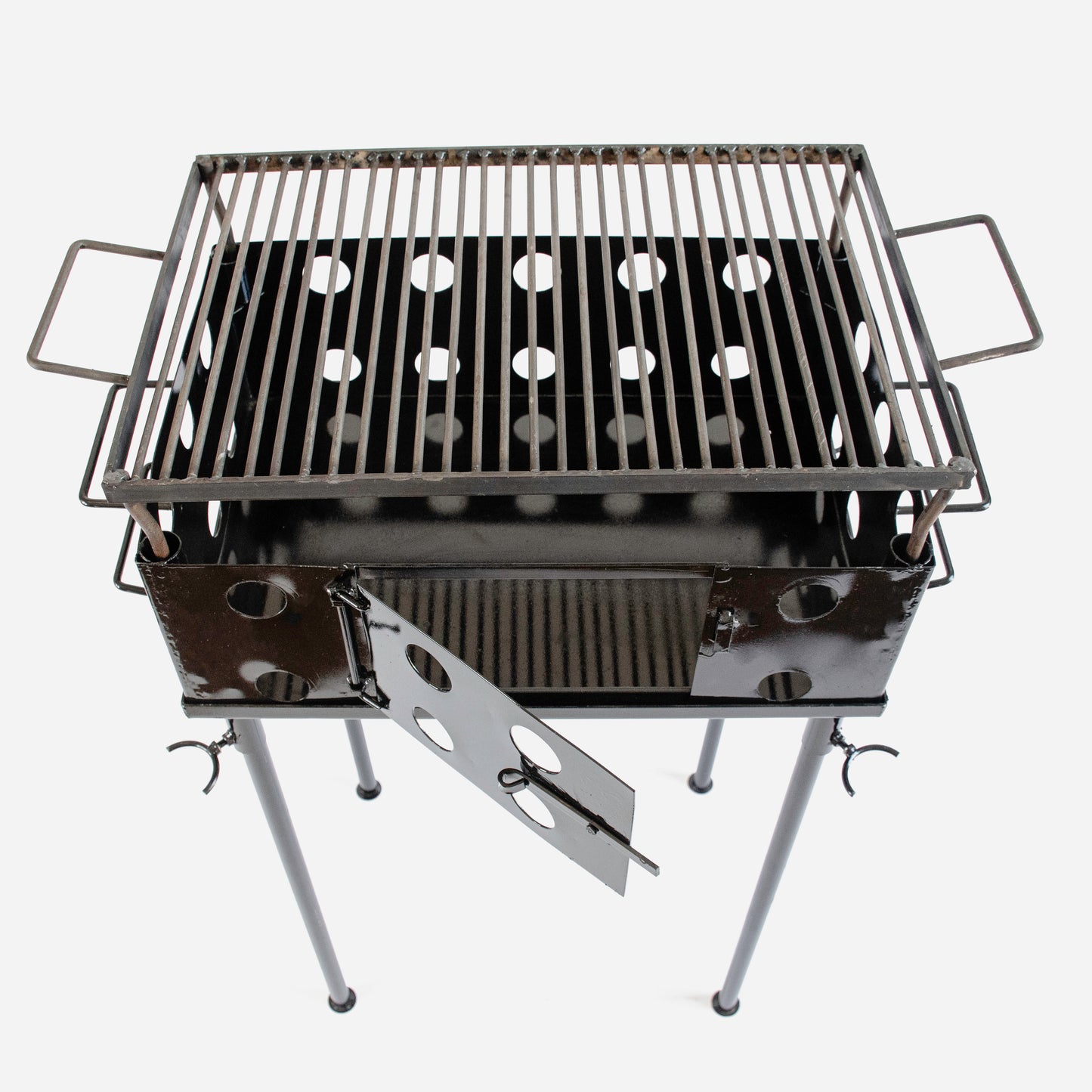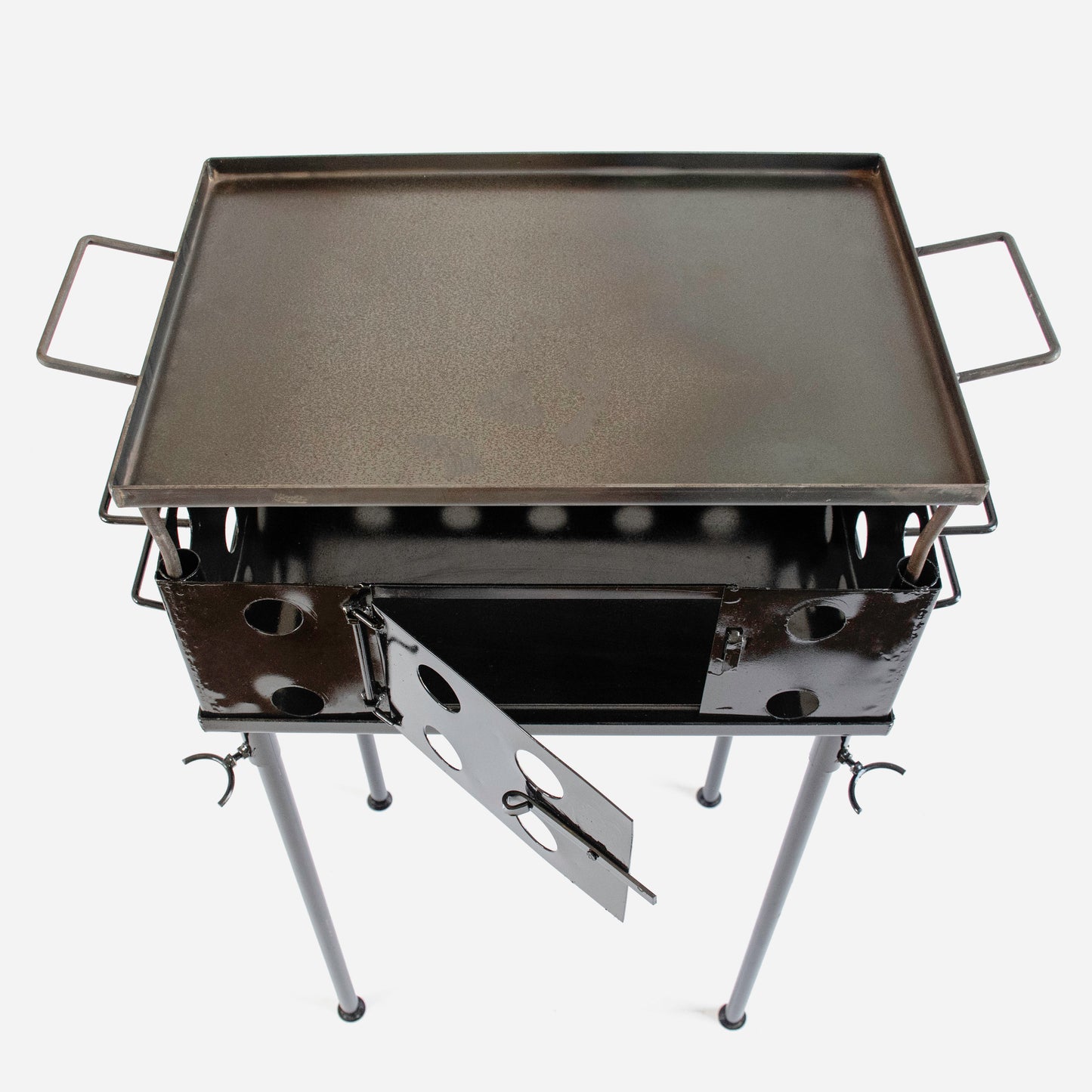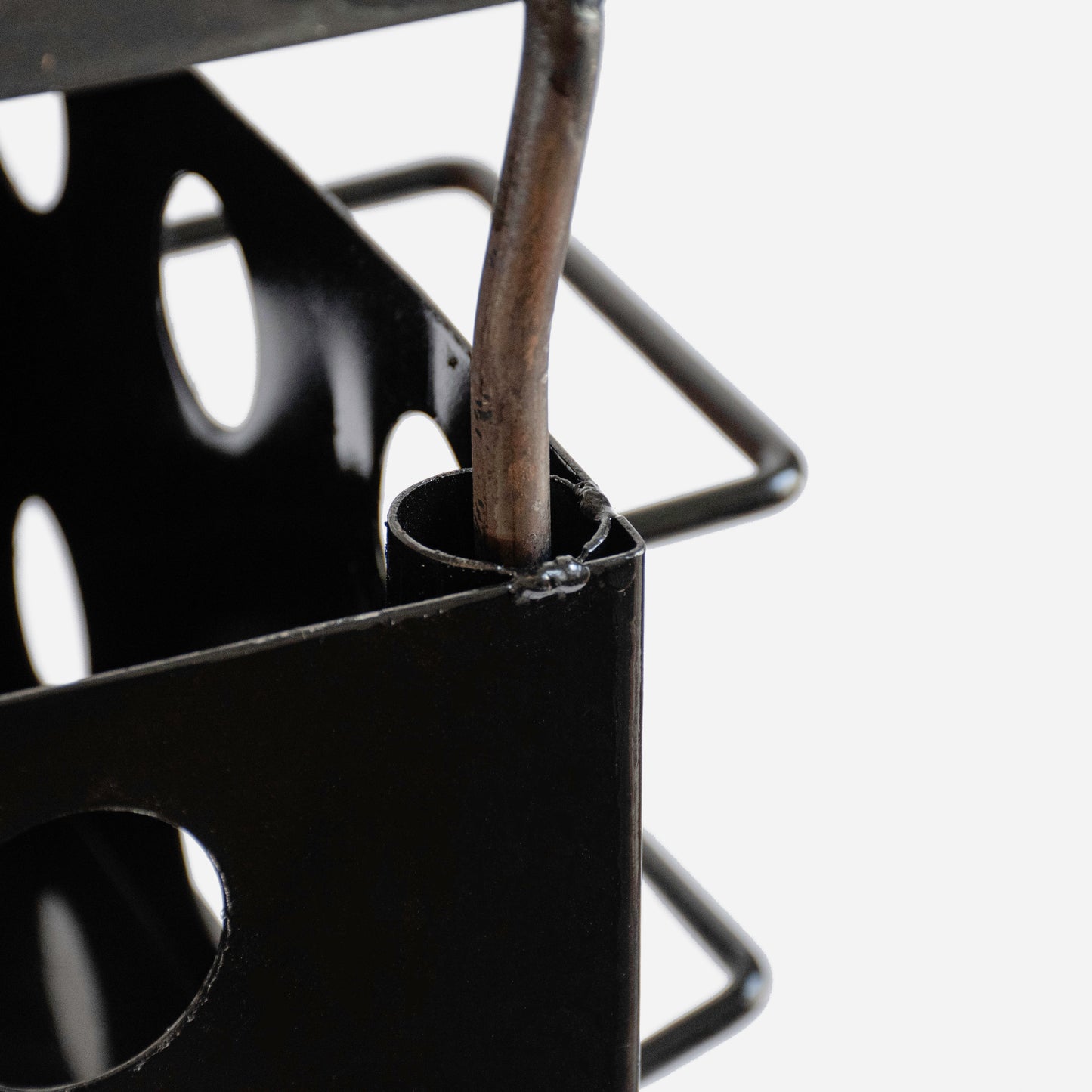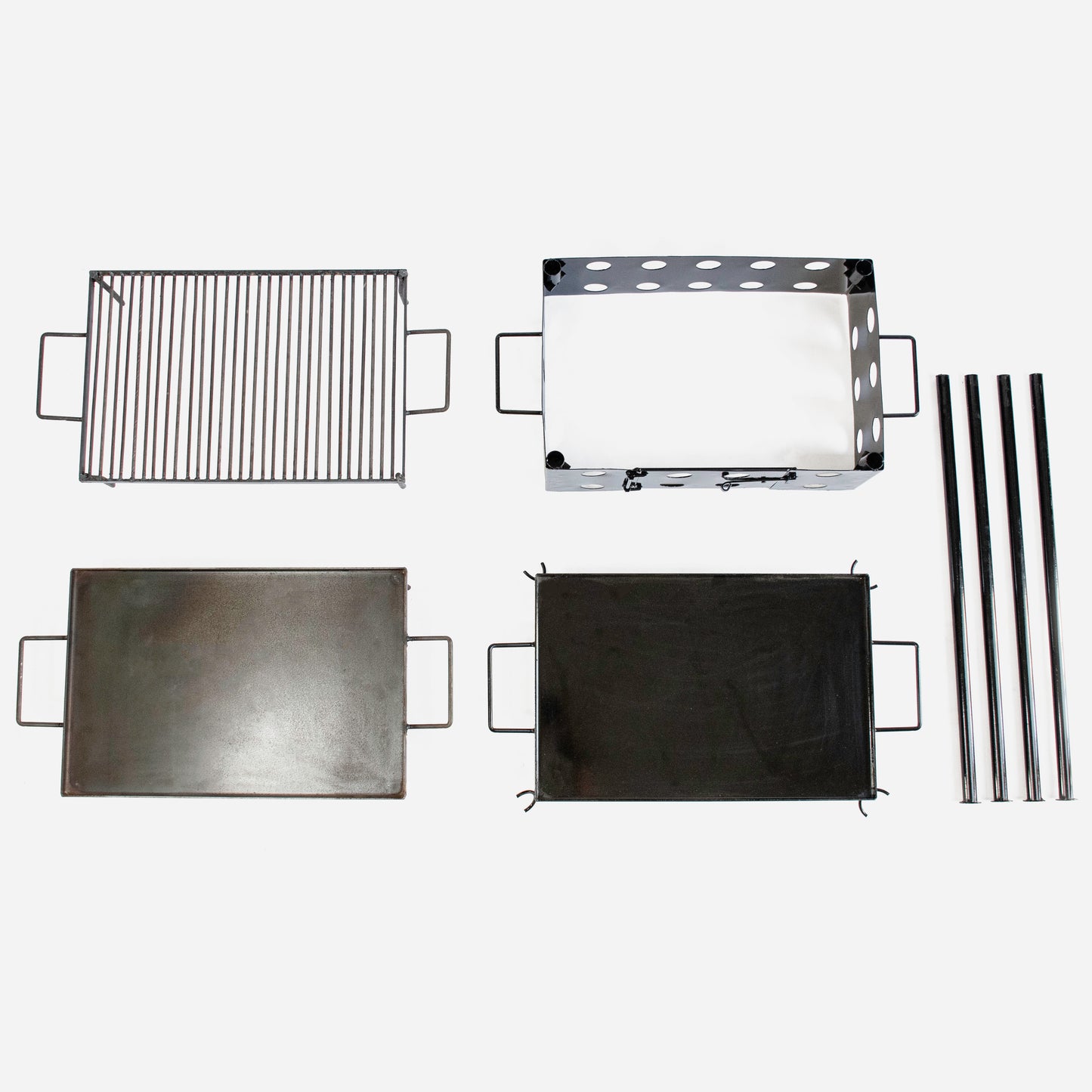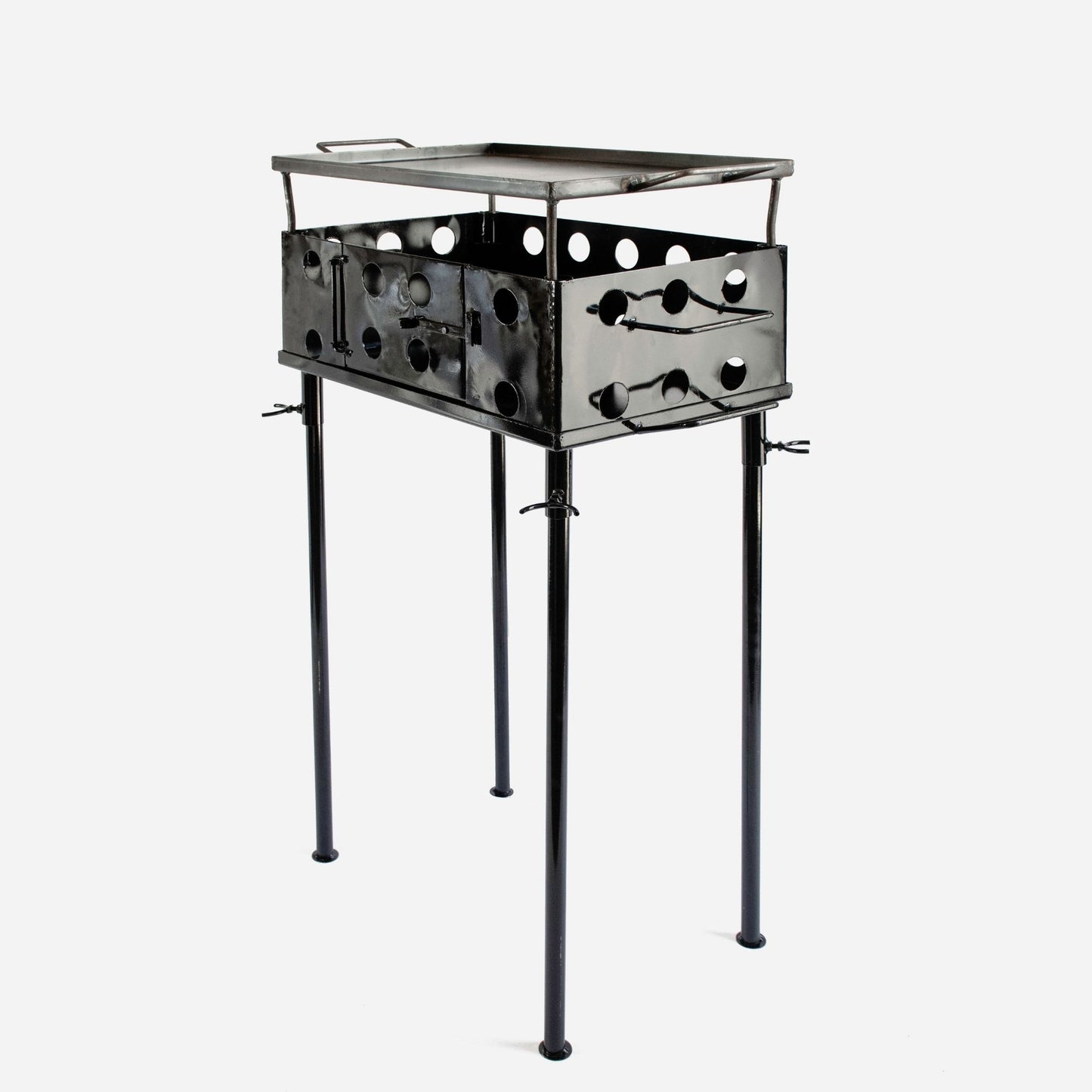 EXPRESS FREE SHIPPING

Free Shipping to USA and Canada via FedEx International Economy (4 business days)

HEAVY DUTY

Our Grills are made with 100% solid iron

HAND MADE IN ARGENTINA

Designed and crafted in Buenos Aires using traditional Argentinian methods and techniques